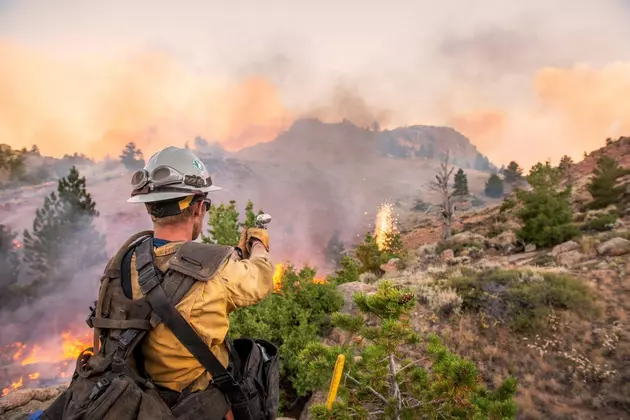 Officials Estimate Sept. 10 Containment for Pedro Mountain Fire
Kyle Miller, Wyoming Interagency Hotshots via InciWeb
Fire management officials estimate the Pedro Mountain Fire to be contained early next week, but evacuation orders still remain in effect.
The fire, started by a lightning strike on August 24, is burning east of Pathfinder Reservoir, 40 miles north of Rawlins. A daily federal situation report says the fire is at 20,830 acres and is 37 percent contained. The report lists Sept. 10 as the estimated containment date.
Pedro Mountain Estates, Pedro Mountain Ranch Road and Cardwell Ranch remain under evacuation orders. Kortes Road is still closed from the intersection of Fremont Canyon south to Leo/Sage Creek, according to an InciWeb release.
Seven structures have been lost in the fire, but the report is unclear as to what type.
Currently, there are 364 crew members on the fire with 27 engines and five helicopters. To date, the fire's cost is listed at $5.6 million