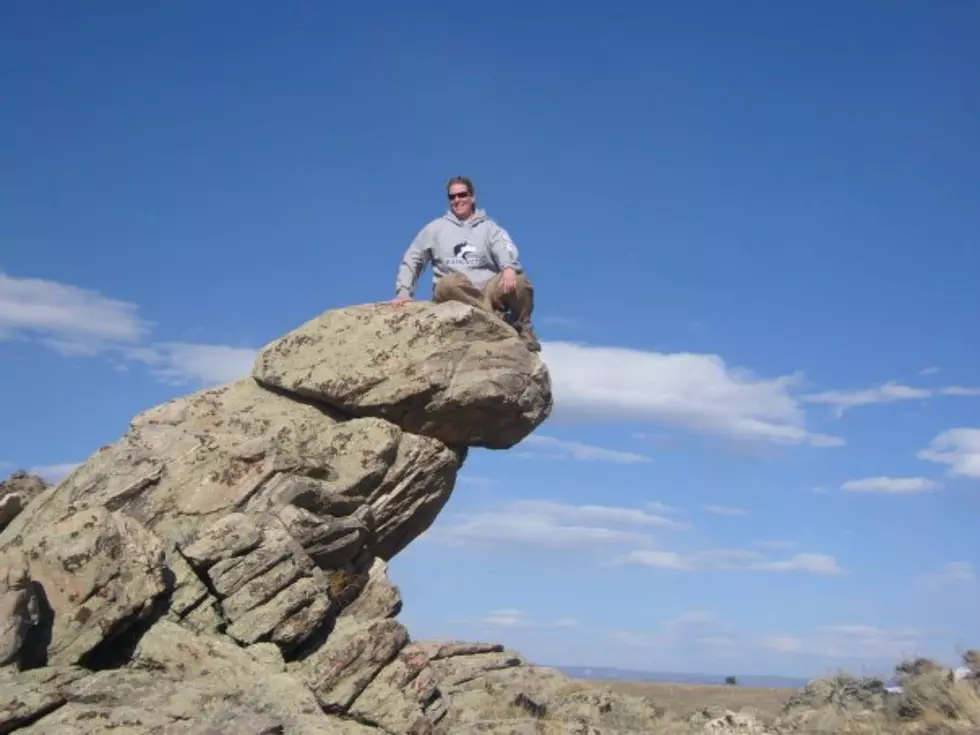 Pay A Virtual Visit To Wyoming's Raunchiest Rock Formation
Photo Courtesy of Margaret Webber
The great state of Wyoming is known for its majestic landscapes: The Grand Tetons, the Grand Canyon of Yellowstone, Gannett Peak, Vedauwoo, and this raunchy rock formation near the town of Riverside.
The indecent outcropping is located off Blackhall Mountain Road, three miles south of Riverside and the nearby town of Encampment. It was accidentally discovered ten years ago by Margaret Weber, who owns the Bear Trap Cafe and Bar.
She was hiking one day when her friend starting laughing hysterically. After Weber posted photos from the phallic formation, curious visitors began to seek out the site. At one time, the Bear Trap even offered a free drink to any patron who could provide photographic evidence that they climbed all the way "to the tip".
If you're ever in the area, take State Highway 130 south from Saratoga, stop by the Bear Trap when you get to Riverside and ask for Margaret. She'll gladly tell you how to find Wyoming's most anatomically correct landmark. But be careful, some parts of the rock may be difficult to climb during cold weather.