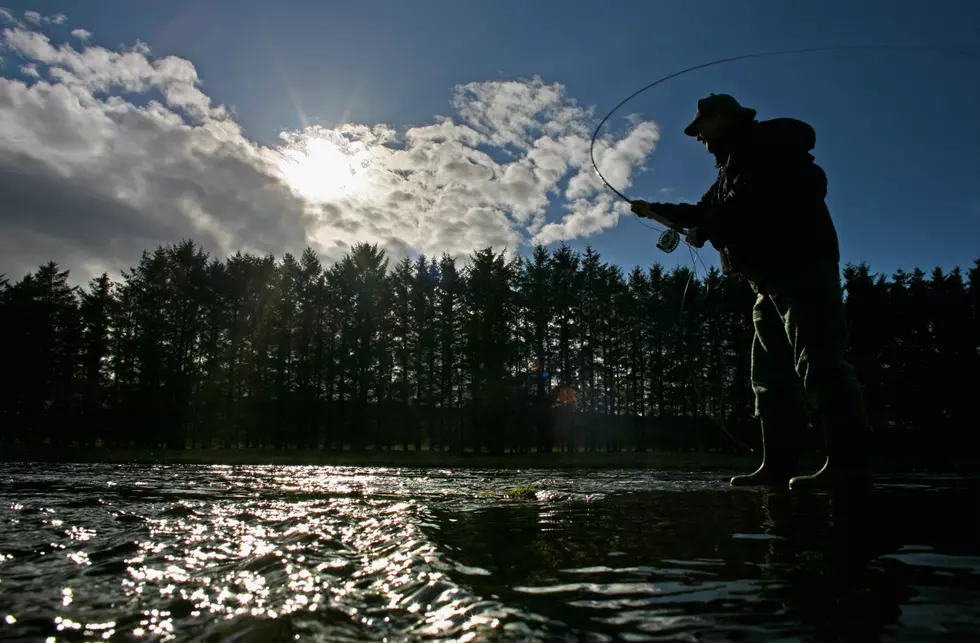 Record For Wyoming's Biggest Fish Still Stands Nearly 25 Years Later
Jeff J Mitchell, Getty Images
According to your Uncle Larry, the largest fish ever caught in Wyoming was the 65 pounder he reeled in on a hot summer day in 1989. Unfortunately for Uncle Larry, who may have had a couple drinks before his epic catch, the fish got away before he could measure it.
The largest fish ever officially recorded by the Wyoming Game and Fish Department was a 50 lb. lake trout at the Flaming Gorge Reservoir in 1995. The massive fish was four feet long and had a girth of 32 inches.
Another 50 lb. lake trout was reeled in eight years earlier by a woman in Jackson Lake. Although the official weight for both of the biggest fish was officially listed at 50 lbs on the nose, the fish caught at Flaming Gorge in 1995 was slightly longer.
Last year, an angler in reeled in a record 28.5 lb. catfish at the Flaming Gorge Reservoir.
In 1992, a Rawlins man reeled in a 29.37 lb. tiger muskie at the Grayrocks Reservoir.
The largest Pike ever caught in Wyoming was a 47 inch long, 27.4 lb. monster in 2004 at the Keyhole Reservoir.
Wyoming's largest walleye was caught in 1991 at the Boysen Reservoir. and weighed in at 17.4 lbs.
The most recent state record was set last month when an 11.5 lb. largemouth bass was caught at Kleenburn Pond near Sheridan.
The longest standing state fishing record was set in 1948, when an angler at Cook Lake in Sublette County reeled in an 11 lb, 4 oz. golden trout.