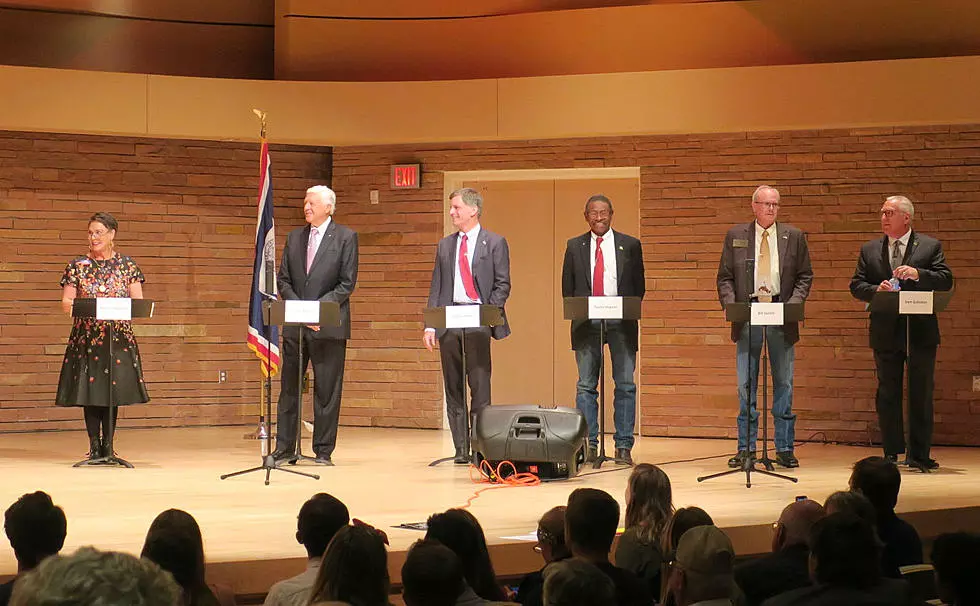 Spending In Wyoming Governor's Race Could Top $5 Million
Townsquare Media
Wyoming Governor Matt Mead's campaign spent over $1 million to get elected in 2010. The candidates in the race to succeed him may spend five times that.
Foster Friess has been the biggest spender, purchasing over $1.1 million in advertising, according to Politico. Sam Galeotos has also invested heavily in television, spending $984,000. Mark Gordon ranks third in ad spending with $443,000. By the time the general election takes place in November, the overall tab for the Governor's race will likely top $5 million.
"God's given me a lot of money, and I'm draining it out of my kids' inheritance," Friess told the Wyoming Tribune Eagle.
The record spending has raised questions from some candidates and their supporters, who have accused Friess and Galeotos of trying to buy the election.
Sometime tonight, we'll find out if she's right.