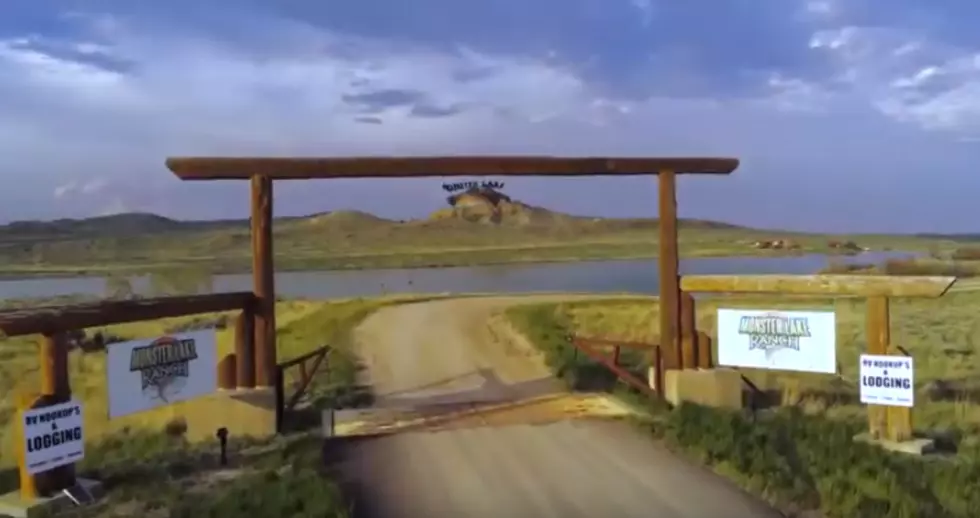 Take A Virtual Tour Of Kanye + Kim's New $14 Million Ranch In Cody [VIDEO]
J. P. King Auction Company, YouTube
When the Monster Lake Ranch outside of Cody, Wyo. hit the block this summer, the auctioneers probably weren't expecting Kanye West and Kim Kardashian to buy it. Today, Kanye and Kim announced they purchased the property, which they will use as a summer home and studio space.
The specific terms of the deal weren't released, but West told TMZ his offer was under the original $14 million asking price. Here's what the hip hop mogul and reality tv star are getting for their money.
The sprawling 4,500-acre ranch is located eight miles from Cody in the foothills of the Absaroka Mountain Range. The property features two pristine, private freshwater lakes, the 120-acre Quick Lake and the 3,000-acre Monster Lake, along with an outdoor shooting range, old west saloon and restaurant, events center, meeting facility, barn, corral, aviary, and eight cabins offering upscale accommodation for up to 70 guests. The Ranch also includes 1,500 acres of water rights and the option to lease an addition 4,600 acres from the Bureau of Land Management.
Looks like Kanye will have plenty of room to host his next album release party.