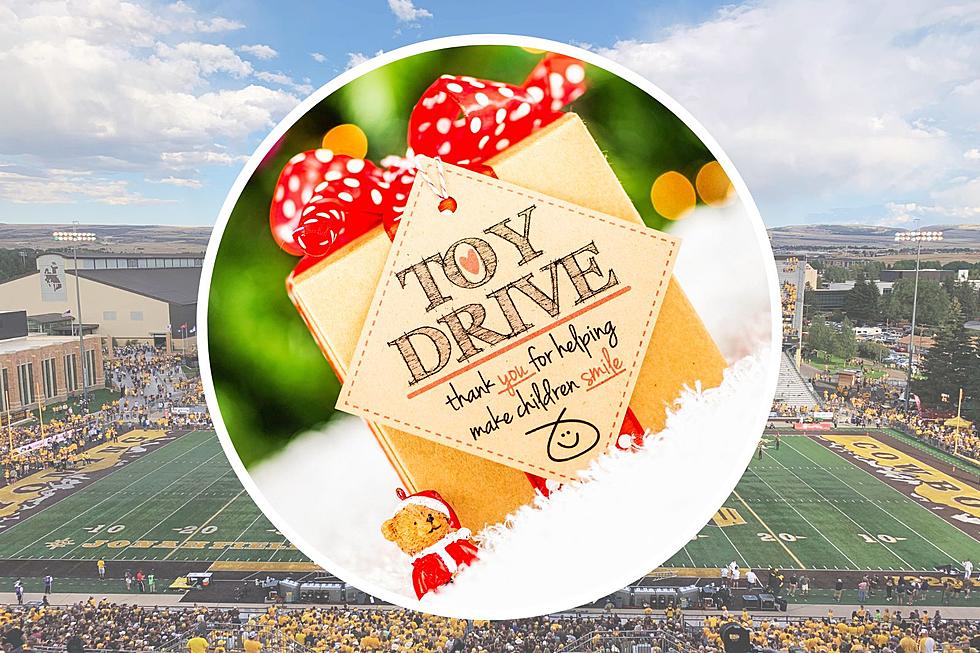 Toys for Tots Touchdown: Donate at the Wyoming v. Hawaii Game
Cody Tucker, TSM SE WY/Canva Pro
'Tis the season for football and Toys for Tots donations. As the Pokes gear up to face the Rainbow Warriors on Saturday, November 18, student-athletes are also gearing up to collect donations for the organization at the game.
In yesterday's press release, UW Athletes shared that "Wyoming fans can also make the day a special one for children and families in Albany County by donating to Toys for Tots before the game from 10 a.m. to Noon."
How to Donate to Toys for Tots at the November 18 University of Wyoming Game:
There will be several donation locations set up on Game Day. Look for student-athletes collecting toys in the Ford Stadium Lot, the Pepsi Pregame Zone, and the Indoor Practice Facility. Drop-off bins will also be located at Gates 1, 3, 4, and 6 at War Memorial Stadium and the Wildcatter Stadium Club & Suites entrance.
What to Donate:
Game attendees can donate via cash or credit card by locating a student-athlete or volunteer working the Toys for Tots event. Alternatively, new, unwrapped toys may be dropped off in one of the collection bins.
Click here for more info on the UW v. Hawaii Toys for Tots drive.
Can't Make the Game? Where to Donate in Laramie:
If you're catching the game away from the stadium, you can still donate to Laramie's Toys for Tots program. There are several drop-off locations around Laramie - find them here. Additionally, you can always donate online to the Laramie program by visiting their website here.
About Toys for Tots
Toys for Tots is a non-profit organization run by the United States Marine Corps. The program began in 1947 when Major Bill Hendricks, USMCR, and his wife Diane worked with several thousand U.S. Marine Reservists to collect toys for children that year. It was launched as a national campaign the following year. In 1995, the program received non-profit status. Toys for Tots has since expanded into a year-round operation supporting a literacy program and a Native American program serving over 220,000 children annually.
Find out more about Toys for Tots by clicking here.
Target's List of the Top Toys in 2023
Target released their Top Toys 2023 list. Here are some of the toys you can expect to see on your kid's wish lists this year.
Gallery Credit: Danielle Kootman