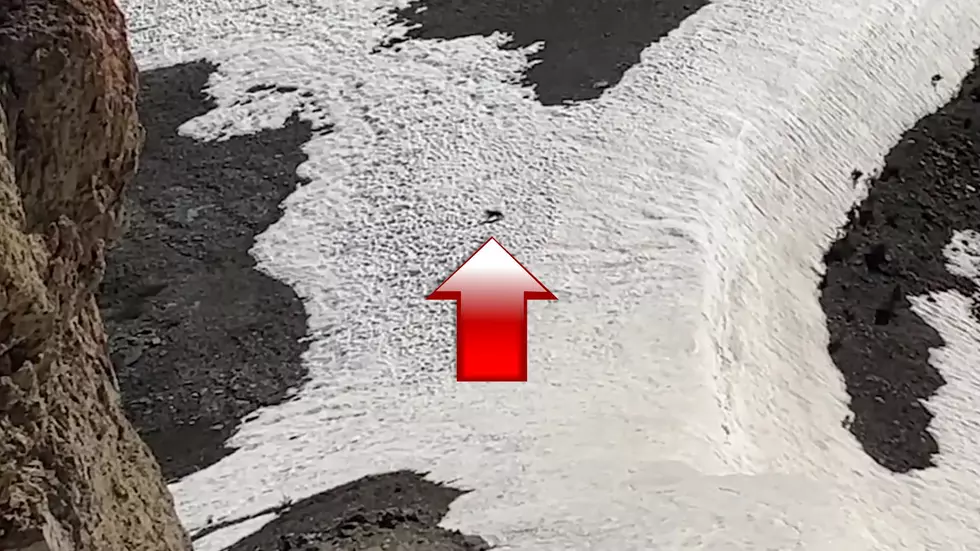 Watch Rare Video of a Wolverine Just Spotted in the Tetons
Mike Devine/Jackson Hole EcoTour Adventures via YouTube/Canva
We see a wide variety of wildlife in Wyoming. Some that we don't see very often (if at all) are wolverines. That's why a new video share of one on the slopes of the Tetons by a tour group is so rare.
Jackson Hole EcoTour Adventures just dropped this short, but sweet video on YouTube with a thank you:
Thank you to our Friend Mike Devine for sending in this incredible footage and for the Wyoming Game and Fish Department for confirming this sighting
Watch this fierce little guy scurrying across the snow heights of the Tetons.
How rare are wolverines in Wyoming? Wyoming Game and Fish have estimated there may be as few as 8 in our state. That's right. EIGHT. That makes a video capture of a wolverine in the Tetons as ultra-rare. Over the years, they have done their own studies trying to set up cameras to capture video of one in their habitat. During a three year study, they saw 2 on video.
It's a rare sight, but thanks to Mike Devine and the Jackson Adventure EcoTour group, we can all say we saw a wolverine in Wyoming...if only from a (very far) distance.
Maybe the Most Glamourous Camper in All of Wyoming
Wow! This Wyoming Ranch Is Going For $35 Million!