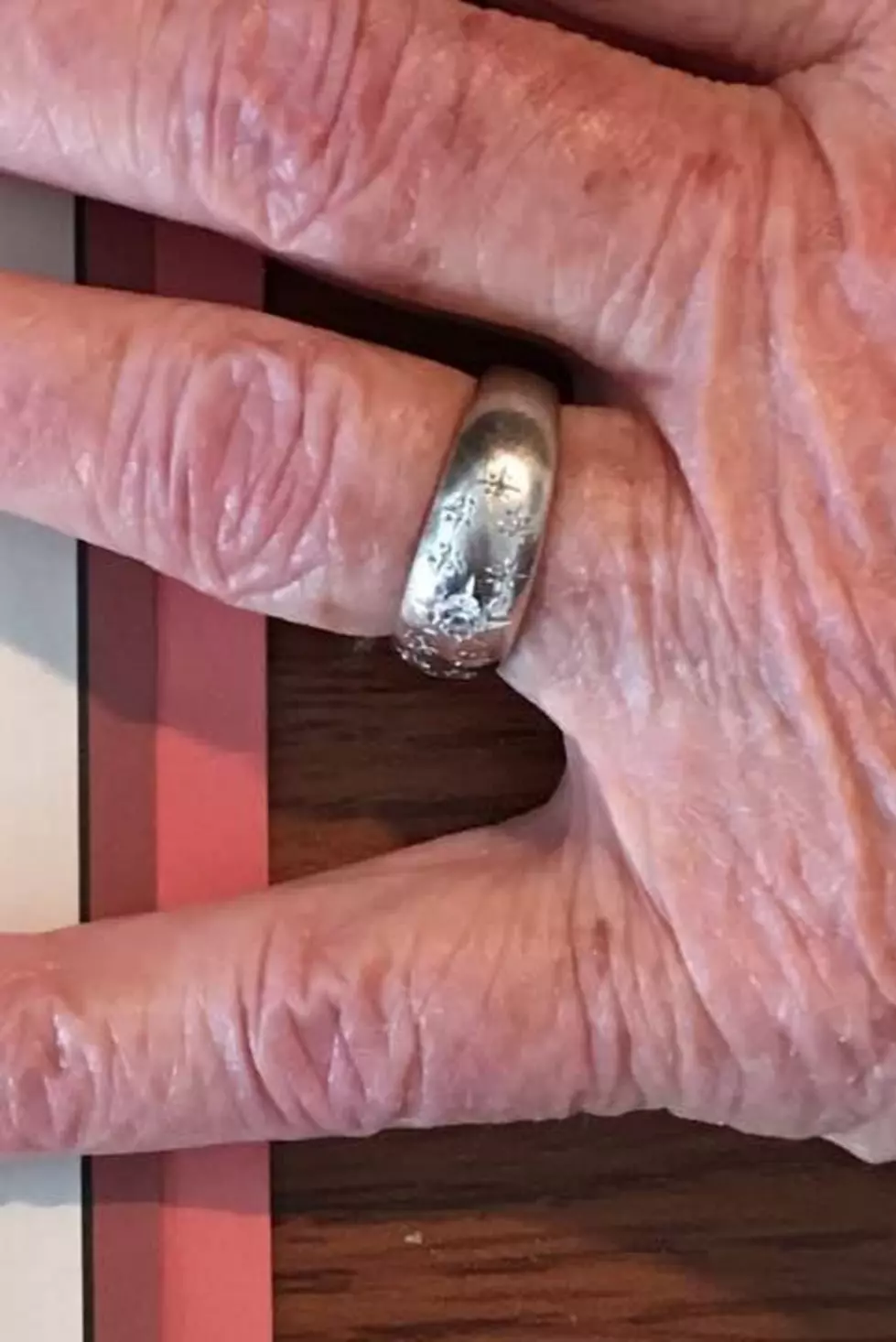 Wedding Ring Lost In Cheyenne, Reward Offered
Courtesy: Leona Larson
A social media post going viral is telling the heartbreaking story of an 87-year-old woman's wedding ring, which was lost at Little America in Cheyenne. 
According to the post, the ring had been with the woman for 67 years and had priceless sentimental value. She has been married 68 years and her husband is now battling dementia.
Leona Larson posted that her mother lost the ring at Little America on Thursday, May 10 and they are offering a reward for the ring's return.