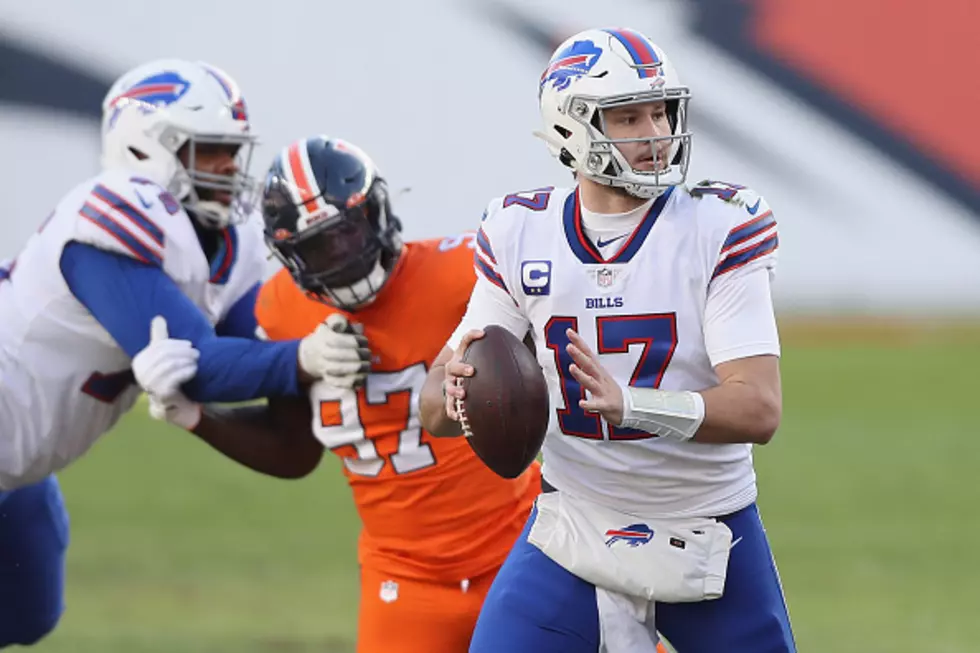 Could Josh Allen Land On The Cover Of This Year's Madden Football?
Getty Images
One of the biggest honors that an NFL player could get is not the league MVP or named to the Pro Bowl, it is being named to the cover of the Madden football game.
This year could be the year that a Buffalo Bills player makes the cover. Every year the art directors at EA sports select a league superstar to don the cover of one of the most popular video games in the country.
Last year it was NFL breakout star LaMar Jackson from the Baltimore Ravens, (who Allen and the Buffalo Bills beat in the playoffs last season, BTW) and before Jackson was Kansa City's Patrick Mahomes. If Allen was selected it would be a three-year quarterback would be featured on the cover of the game.
That might hurt his chances since EA likes to spread the love around to different positions. WR Antonio Brown was featured in 2019, Rob Gronkowski was featured in 2017, and cornerback Richard Sherman was featured in 2015.
Of course, Josh did have a breakout year last year leading the Bills to the AFC championship while setting several new Buffalo Bills season records. He also finished 2nd overall in the MVP race behind Aaron Rogers who also has never been on a Madden cover.
So what would it look like if Allen did land on the cover? Would it be him jumping over a linebacker, him looking good in shorts during mini-camp, or maybe in mid-motion throwing a bomb TD pass to Stefon Diggs.
One Bills fan came up with a mock-up and I love it!
So, could this be the year a Buffalo Bill lands on the cover? Or better yet, the cover and win the Super Bowl. I think we all Billeve it can happen.
Dave Fields Predicts The 2021/2022 Bills Regular Season
Ok..here are Dave's picks for who will win each game for the Bills' regular season.
A Photo Review Of The Bills Season
8 Awesome Amazon Finds For The Bills Fan's Garden
When people enter your yard, they should know they're entering Bills Country.
Here's 8 awesome Bills themed items to score for your garden this season.
The Winningest Head Coaches In Buffalo Bills History