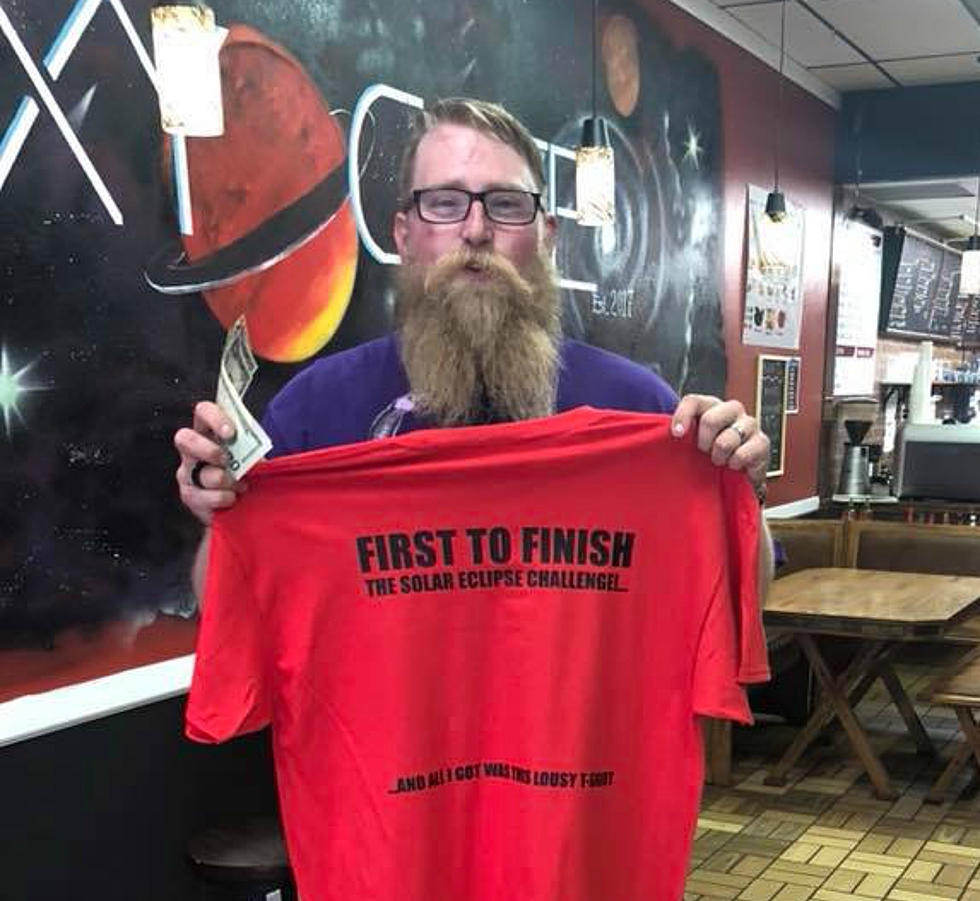 Local Hero Conquers Undefeated Cheyenne Food Challenge
Courtesy of Galaxy Cafe
Cheyenne's most daunting food challenge has finally been defeated. Local legend Zachary Miller recently made history, becoming the first person to finish the 8-lb. "Solar Eclipse" burrito at the Galaxy Cafe in the Frontier Mall.
His third try was the charm. After two failed attempts, Miller was able to master the massive meal with three flour tortillas, rice, beans, pork, chicken, cheese, sour cream, and guacamole.
For his effort, Miller received a t-shirt, his money back, and a permanent spot on the wall commemorating his epic achievement next to over 40 victims on the Galaxy's Wall of Shame.
The Galaxy Cafe is one of several Wyoming restaurants known for their creative culinary contests. In Casper, JC's Burgers and Fries is famous for their "Ring of Fire Challenge", with 16 hamburger patties smothered in green chili and jalapenos.
Another one of Wyoming's beefiest battles is the "Big Daddy Challenge" at The Paintrock Inn in the town of Hyattville, where diners are given one hour to devour a 4.5-lb. burger.