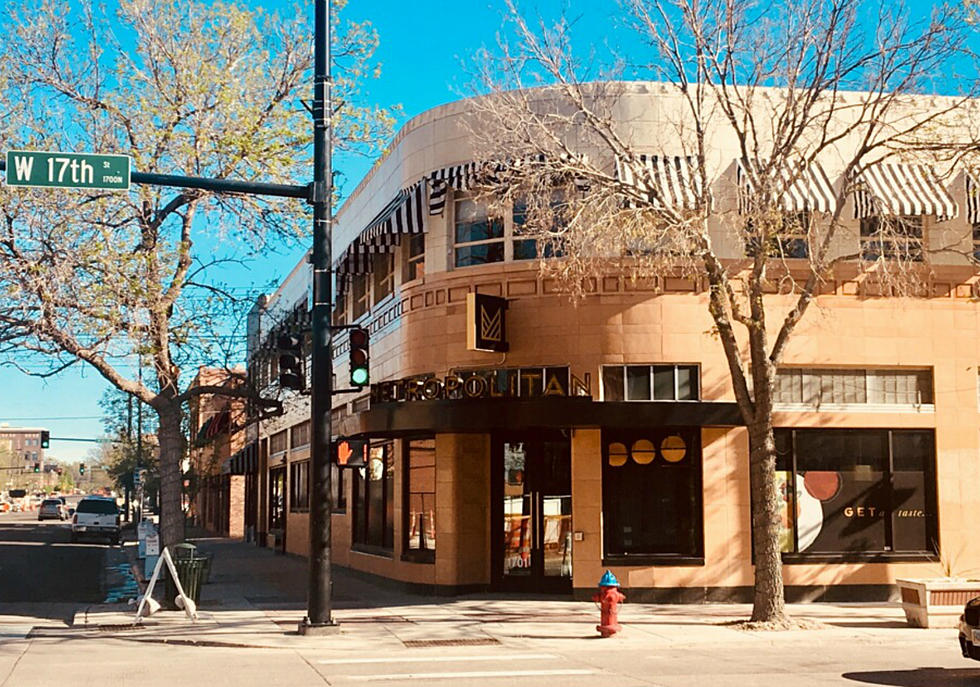 Take A Sneak Peak Inside Cheyenne's New 'Metropolitan Downtown'
Townsquare Media
Cheyenne's newest restaurant The Metropolitan Downtown will officially celebrate their grand opening Friday on the corner of 17th Street and Carey Avenue and owner Sam Galeotos is giving us a virtual tour.
The building was the original home of Garlett's Drug Store in the 1930s and later became a Walgreen's. Designers sourced photos from the Wyoming State Archives to recreate a vintage, mid-century art deco style.
"I love old historic buildings, but we encountered every obstacle with this one," Galeotos joked. "From ground water to asbestos to structural issues, we dealt with them all, but we made it and I'm really excited about what we've created."
"We were able to preserve the original floors and brick walls. We even removed the original ceiling tiles to repair the roof and ceiling, then put them back up," Galeotos said.
The renovated restaurant and adjacent event space is part of a bigger vision for the former President of the Cheyenne Downtown Development Authority.
"We've taken four vacant buildings and we're putting them to use," Galeotos said. "We have 76 new employees working downtown and we're bringing something new to Cheyenne."
"For a long time, people have asked 'Why can't we have this here?' Now, you don't have to drive to Fort Collins for this type of dining and entertainment experience," Galeotos said.
Executive Chef Juan Coronado will run the kitchen and Galeotos claims the menu will be even better than the ambiance.
"The definition of Metropolitan is to bring different people and cultures together and our menu reflects that. You'll find Asian fare, Pacific Rim flavors, Mexican nuances, traditional American favorites, and even Greek influences," Galeotos said.