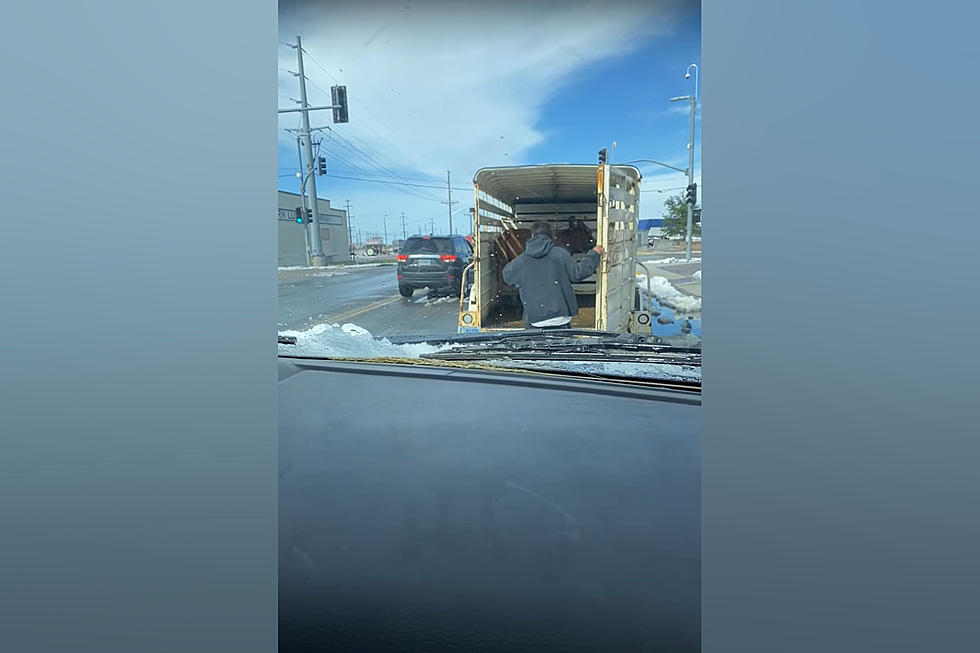 Neighbor Helping Neighbor: Wyoming Guy Closes Stranger's Trailer
ViralHog via YouTube
The truth is this isn't really unusual in Wyoming. A new video share shows a Wyoming guy who notices that the driver in front of him has a stock trailer that has swung open in traffic. He helps because that's how it's done in Wyoming.
This happened in Torrington, Wyoming recently and it's caused a lot of internet praise on this random act of kindness.
The internet has taken notice and the YouTube comments have started pouring in:
Ronnie McDade - "Act of kindness in a world where so many have forgot what they learned in preschool."
Royal James - "That's a good man 🙂"
Anisezette Carey - "Good Neighbor"
Exactly. We've seen it time and time again. Someone in distress is helped by someone that don't know. In a world that is sometimes defined by selfishness, this is big news. Not so in Wyoming.
It's the way life is done here. Neighbor helping neighbor.
CHECK THEM OUT: States With the Best and Worst Commutes
LOOK: Here are the best small towns to live in across America