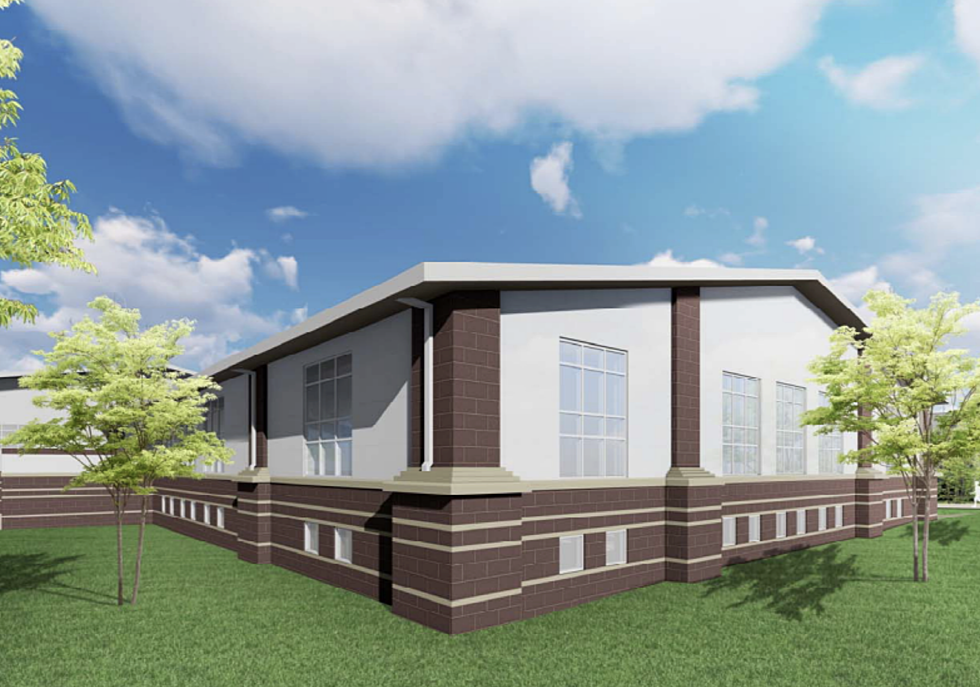 School District Chooses Cheyenne Company to Build NCHS Pool
Artist's rendering of NCHS natatorium. Courtesy Natrona County School District.
The Natrona County School District board of trustees on Monday chose a Cheyenne company to build the $10 million pool at Natrona County High School.
"It's been a long time coming," trustee Clark Jensen said at the end of the board's meeting.
Sampson Construction was among three companies that successfully responded to a request for proposal for the project, according to the agenda for the meeting.
The other two were Caspar Building Systems, Inc., of Casper and Sletten Construction of Cody.
District officials interviewed company representatives on Nov. 8 and decided to negotiate a contract with Sampson for a maximum price of $10,237,630.
Construction is expected to be completed by December 2021.
On Sept. 23, the board of trustees voted to approve and allocate money for the project: $5 million earmarked for a pool from the capital projects fund and $5,237,630 from the school district's recreation mill levy. This does not include future recreation mill levy funds.
Five years ago, voters narrowly rejected a bond issue that would have paid for the pool. Since then, the district had set aside $1 million a year and would tap about $5.3 million from its portion of the county's recreational mill levy to pay for it.
At the Sept. 9 board meeting, the infrastructure committee proposed the eight-lane, 25-yard practice pool with a deep-well for diving.
At both meetings in September, scores of swimmers, parents, teachers and coaches said a pool would save travel time for practice, ease overcrowding because the Kelly Walsh High School pool is used for practice and physical education, offer another pool for community use, and bring the high school up to a competitive level statewide.
Monday, the board voted 6-2 in favor of the project. Trustee Kevin Christopherson was absent. Kianna Smith and Angela Coleman, who voted against the project on Sept. 23, abstained.
Enter your number to get our mobile branded app