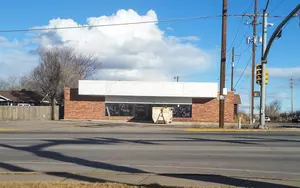 Why You Can't Get A Slurpee® In Wyoming
Cooper Townsquare Media
On South Greeley Highway in Cheyenne, there used to be a 7-Eleven, but it is now empty. Across the street is a Loaf 'N Jug and a Maverik station, but the 7-Eleven is gone now, like all of the 7-Elevens in Wyoming.
What happened? The one-time king of convenience stores now has Japanese co-ownership. The last 3 Wyoming 7-Elevens, two in Cheyenne, one in Laramie was sold to Parkland Fuel Corp in late December of 2016. That was the end of your ability to get a Slurpee® in the Cowboy State. Now you have to travel out-of-state to find one. There are ICEEs available, though they just won't do for some. I doubt they could tell the difference in a blind taste test.
Slurpees were invented by accident by Omar Knedlik of Kansas City, a Dairy Queen franchisee who left some sodas in the freezer. He invented the ICEE machine, and 7-Eleven bought some and called their version Slurpees.
Gone are the Slurpees and the 7-Elevens from Wyoming. Time moves on and the pieces on the chess board are rearranging and proving that the only constant is change. Change can be subtle and gradual, but a dynasty has passed in Wyoming.
"7-Eleven determined it was in its best interest to divest the Wyoming properties due to its lack of store concentration around the markets."