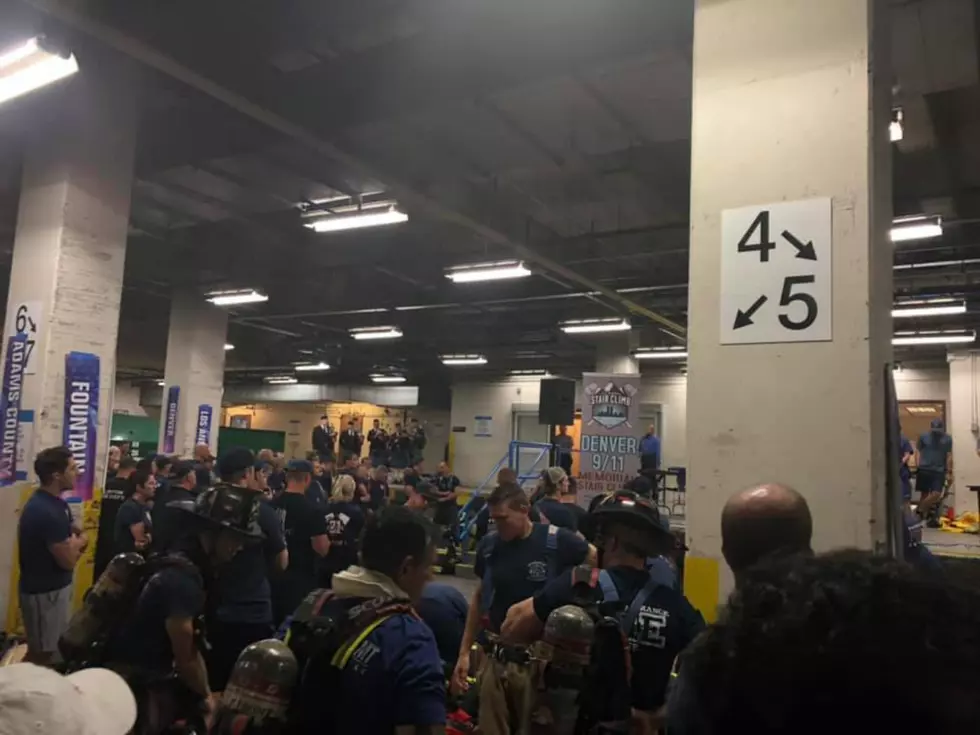 Cheyenne Firefighters Climb 110 Stories To Honor 9/11 Victims
Photo courtesy of Cheyenne Firefighters
The anniversary of September 11th hits close to home for firefighters, police officers, and first responders. Today, nine Cheyenne Firefighters are honoring the fallen heroes who died in the line of duty 18 years ago at the annual 9/11 Memorial Stair Climb in Denver.
The event was founded by the Denver and Castle Rock Fire Departments in 2005. Each year, they invite firefighters from the around the region to climb 110 stories to commemorate the 110 floors of the World Trade Center in New York.
The Stair Climb started with five firefighters in its first year. As word spread, other departments from around the region volunteered to join them. The number of participants is now capped at 343, in tribute to the 343 firefighters who died on 9/11.
Since 2006, the event has been held in Denver's second-tallest skyscraper, the 54-floor Qwest Building downtown. Each year, climbers begin in the basement and scale the building twice until they each climb 110 floors.